RANTASIPI RUKAHOVI FINLAND'S BEST SKI HOTEL – RUKA FINLAND'S BEST SKI RESORT
"We are delighted and pleased to receive this award, which naturally will carry us ahead in the future and spurs us on to the plans envisaged," says Kristiina Kukkohovi, Director of Sales and Marketing at Rukakeskus Ltd. "Our goal is to develop Ruka to be increasingly international and to make it Finland's most popular mountain holiday resort; however, in a way that preserves Ruka's authenticity," Kristiiina Kukkohovi continues, specifying Ruka's future objectives.
For almost 60 years now, Ruka has been a pioneer of skiing in Finland, tenaciously investing in the long-term building of a diversified and high-quality ski resort. Skiers' demands have risen over the decades and, with an open mind, Ruka has evolved in step with its customers. In recent years, Ruka has paid particular attention to strengthening its position with regard to special sites that have brought international FIS competitions to the area.
Ruka Ski Resort is a unique pedestrian village with new restaurants, shops and hotels, offering visitors a warm alpine village atmosphere. At the ski resort it is even possible to get around the village on skis.
Rantasipi Rukahovi awarded the title Finland's Best Ski Hotel
Rantasipi Rukahovi has broadened its range of services for the coming season. A novelty for the season now beginning is Ruka Day Spa, which offers a wide selection of wellness services.
The hotel has been revitalized for the anniversary, too. In all, 56 rooms have received a new look, and following its renewal, the hotel's dead-wood sauna conveys the feel of a log cabin sauna. Sauna Yoga, which met with great success last year, is on the agenda this coming season and will be offered weekly.
Known for top entertainers, Rukahovi has also revised the programme selection at the restaurants in honour of the anniversary. The Friday Night Party theme starts in January with the aim of bringing a youthful programme to the area's customers on Friday nights. The popular dancing to live music on Saturday nights will continue at Rukahovi, and in spring every Wednesday will be Pop Music Wednesday.
Additional information:
General Manager Lea Riekki, Rantasipi Rukahovi, tel. +358 40 750 4024, lea.riekki@restel.fi
Brand Manager Samuli Heiskala, Rantasipi Ltd, tel. +358 50 382 2442, samuli.heiskala@restel.fi
Director of Sales and Marketing Kristiina Kukkohovi, Rukakeskus Ltd, tel. +358 400 583 212, kristiina.kukkohovi@ruka.fi
www.rantasipi.fi
,
ski.ruka.fi
,
www.worldskiawards.com
Updated 18.11.2013:
Also Rukan Salonki was awarded as the Best Ski Chalet in Finland!
All World Ski Awards winners >>
World Ski Awards photos >>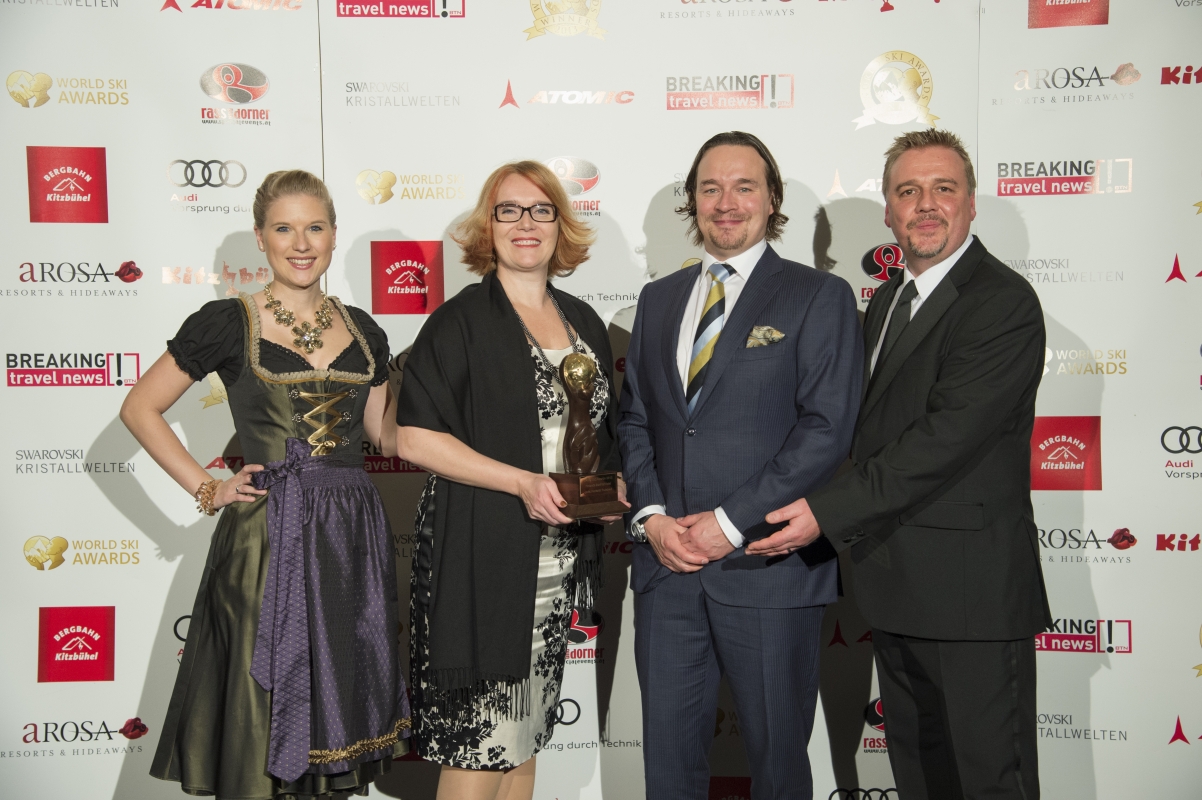 Lea Riekki and Samuli Heiskala from Rantasipi Rukahovi receiving their prize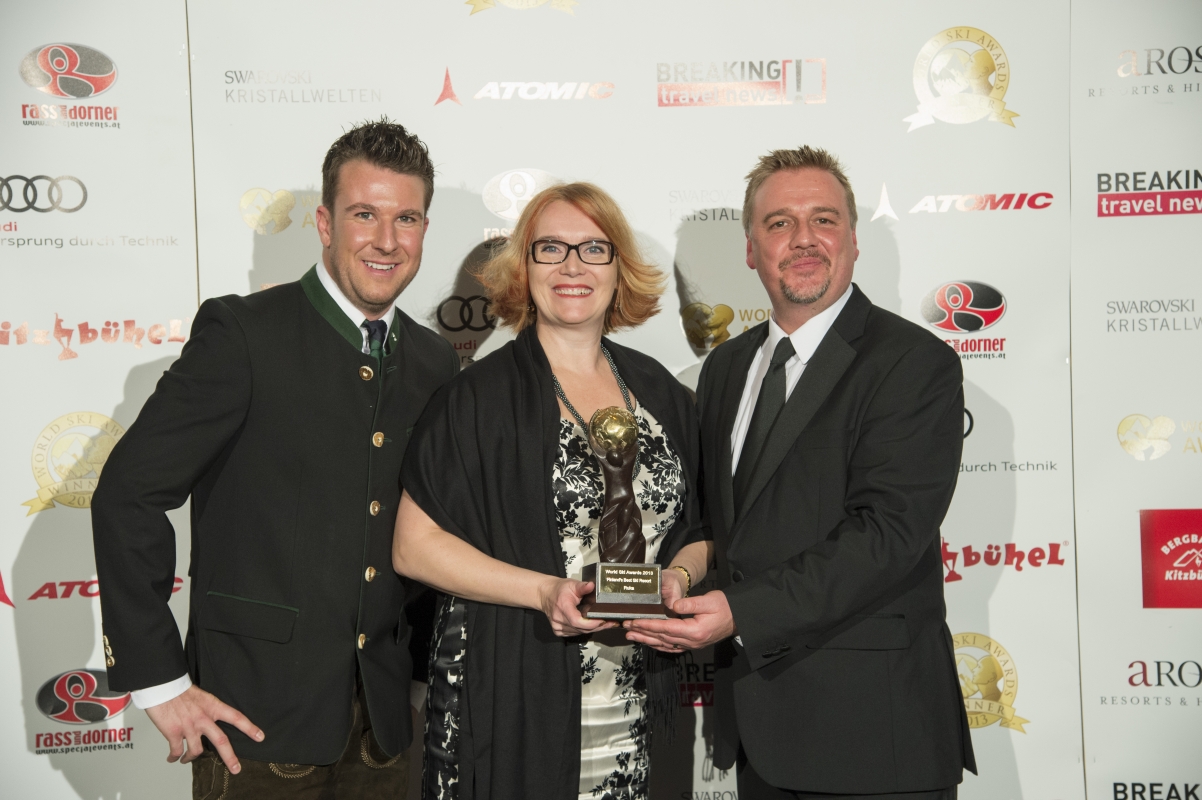 Lea Riekki receiving the prize of the Best Ski Resort in Finland
in behalf of Ruka Ski Resort.